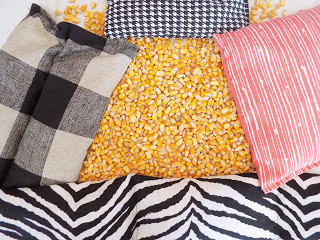 Questions and Answers for Cuddle Corn
Many customers ask 'How do I clean my 
Cuddle Corn?
'  The answer is, spot clean the fabric. Move all of the corn away from the dirty spot, and use a little warm water. Stains will remove easily from the 
100% cotton
 fabric. Let the area air dry. You never want to get the corn wet. Your 
Cuddle Corn 
will last for years if directions are followed.  For more information visit 
www.cuddlecorn.com
.